Tapestry Throw - Old Rugged Cross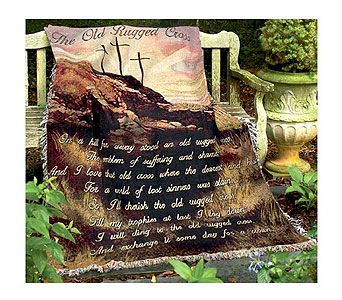 Tapestry Throw - Old Rugged Cross
Product Description
This beautiful tapestry throw makes a wonderful sympathy gift. It can be displayed at a funeral service or sent to the home. This throw is 50 in. x 60 in. and is machine washable.
Verse:
On a hill far away stood an old rugged cross,
The emblem of suffering and shame;
And I love that old cross where the dearest and best,
For a world of lost sinners was slain.
So I'll cherish the old rugged cross,
Till my trophies at last I lay down,
I will cling to the old rugged cross,
And exchange it someday for a crown.