Tapestry Throw - Thomas Kinkade Aspen Chapel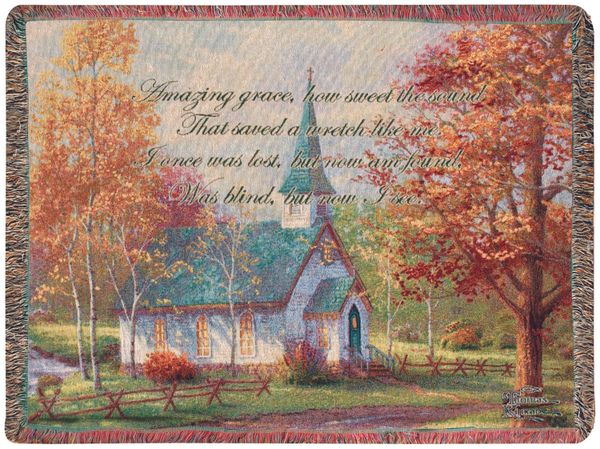 Tapestry Throw - Thomas Kinkade Aspen Chapel
Product Description
This beautiful tapestry throw makes a wonderful sympathy gift. It can be displayed at a funeral service or sent to the home. This throw is 50 in. x 60 in. and is machine washable.
Verse:
Amazing grace, how sweet the sound
That saved a wretch like me.
I once was lost, but now am found.
Was blind, but now I see.