Book of Love Amazing Grace Verse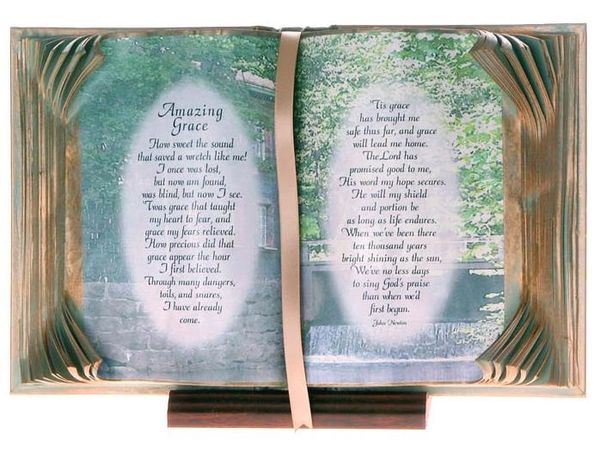 Book of Love Amazing Grace Verse
Books of Love are a time honored way to express the sentiments that are very often felt but left unspoken. They are made from real books.

• The book is presented opened and antiqued with sculpted corners. Hand rubbed gold accents finish this piece.
• The books are subjected to nine separate processes and given a new life in the form of this unique gift.
• Each step is done entirely by hand and as a result no two books can ever be exactly alike.
• Measuring 13" wide x 8" Tall x 4" Deep, and comes with a stand.
• Hand made in the U.S.A.